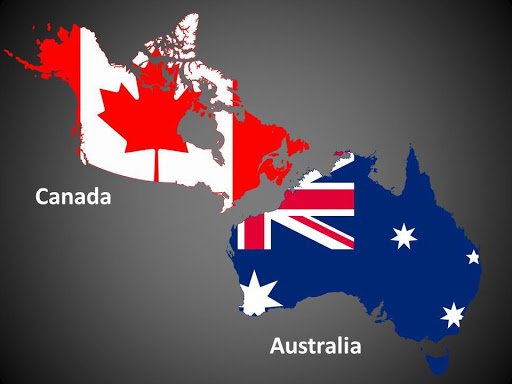 January 14, 2021
Nowadays many Indian students are stuck in their home town because Australia has strictly closed its border for all the international students due to the COVID-19 pandemic. As a result of this people are moving their new immigration dream to Canada which has unlocked its border for all the international students to help them to restart their new routine.
Karanjit Kaushik headed out from Sydney to India in March this year to recover from his wounds which he had experienced in a road accident while traveling for his work in Sydney. This accident holds up his life and enforced him to postpone his undergraduate degree.
The 28-years-old Karanjit Kaushik had intended to return in May after full recovery from his injuries didn't perceive at the time that a half year later his reality would be shaken again.
Highlights :
• Numerous Indian international students think about moving their Australian dream to Canada
• 53% of these Indian international students are thinking about changing destinations if they can begin on-campus sooner-report
• More than 6600 enrolled international students at present are devoid in India
As this pandemic has come, Australia locked its international borders for all the immigrants all over the world, more than 6000 students have left the country with incomplete degrees and numerous without their assets or visas nearing expiry.
Mr. Kaushik said that those like him who were returned to India were suffered from the hardest situation, And in the addition, Australia anticipated that the international students have to pay the same fees for distance learning also.
Also, he added that since then Australia has not given the perfect timeline when the international migrants can return to their place, but Canada is stuck to its words. They allow current international students back to their country.
Karanjit Kaushik told that now Australia shows the inadequacy of empathy to jump its offshore students back to their country and has left no choices for them to choose another better option than Canada. Because Canada is allowing all international students.
We went to Australia through our talent and skills but now we are taken back to Canada instead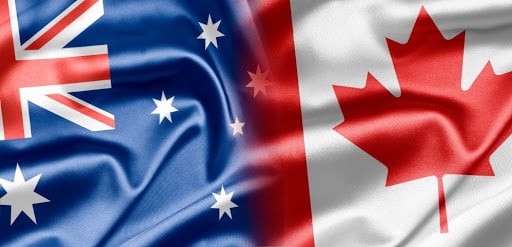 In between March to October more than 10,000 Indian offshore students have omitted Australia.
India stands second-largest source of international students for Australia considering 15% of all the international enlistment down under.
Mitchell Institute researched on the basis of a list released by the government of Australia, there were almost 91,995 Indian overseas students in Australia in the month of March.
After the COVID-19 pandemic, in October 2020 this number reduced by only 10,000 Indian international students. Some of them have left Australia because of the financial crisis. After that Morrison Government's directive asked the overseas students to go back to their hometown.
'Now, Australia has to say people that they are again welcome all the offshore students to their country'
Senior economist at the Committee for Economic Development of Australia, Gabriela D'Souza told today overseas education sector of Australia has faced a very big hazard factor of $40 billion which could blow out the reputation that Australia has earned over the years.
"Many intuitions have developed out of various factors together with the Government of Australia's choices to bane the offshore students and also other unstable immigrants from sustaining pay, just as recommendations that now they should go to their home again," Ms. Gabriela D'Souza also added.
Senior economist Ms. Gabriela D'Souza told if Australia resumes its border for the international students, it might manage some harm control to resuscitate the area clasping under financial tension and enormous job losses.
Ms. D'Souza also told "If we are able to display that we still stand for overseas education area which accomplishes good results for its international students and we're ready to invite them once again in this situation, there will be no uncertainty and we'll have the option to stand our ground against our rivals.
The idea towards Australia has not stirred up in India only but also in other countries.
According to a new study led by the overseas education sector, the greater part of abroad international students which offers from most of the Australian colleges is reflecting to change over to other overseas study places that have mellowed the boundary limitations.
"The schooling sector of Australia is now facing a big danger from across the many nations like the USA, Canada, Singapore and the UK while resulting of their adequacy to convey and follow up on strong timetables for the resumption of movement to overseas students." The CEO of IDP Connect Mr. Simon Emmett told in one conference.
Mr. Simon Emmett also added that Nations that have conveyed firmly that overseas students are welcome now for further studies, for example, the UK, have seen a major difference contrasted with other nations with stricter boundary controls, such as Australia.
'This is not a simple decision to choose Canada over Australia'
The UK has started to lead the pack to permit all overseas students back nearby. And now Canada resumed its much-anticipated hallway for offshore students who want to study in any selected learning institute in the middle of October, but with certain provisos.
Canada's 'liberal arrangements' has spurred towards outsiders despite this COVID-19 pandemic, treating student Manpreet Singh who was previously situated in Melbourne has as of late made the progress from Australia to Canada, this was the epitomizing move that many dislodged international students have begun to consider.
This boy was a 26-year-old who got his study grant for Canada in the month of September revealed to GIEC Global that the choice to stay away forever to Australia and change to Canada was anything but not a simple one choice.
Mr. Manpreet Singh said "It was very difficult, and it didn't fulfill me since I cherished Australia, its study pattern and all that it had to bring to our means for migrants. In any case, the new choices of the Government of Australia demotivated me and from what I could measure, regardless of whether Australia opens its boundaries right on time one year from now, overseas students from India may not be considered until the end given the pandemic circumstance in our country."
Manpreet who made the decision to go to British Columbia one month from now also added that "Furthermore, from what I have realized, Canada offers generally simpler pathways to the permanent residence than Australia which was another motivation behind why I have decided to go for Canada," said Mr. Singh
Why GIEC Global is best for Canada Immigration?
We as GIEC Global provides you the best possible services for Canada Migration. We have also helped many immigrants from Australia, India, Nepal, Sri Lanka, Bangladesh, Dubai, and other countries to get settled in Canada and complete their dreams of living in one of the most developed nations on Earth. We are the leading Canada immigration agency ready to help you in your way to migrate to Canada for work, study, tourism or is looking for permanent residency, consult our GIEC Global team once at +61 0411631215 or visit our website or drop us an email at info@giecglobal.com.au